About Fire Refugia
Working directly with land managers, this project will:
Model the probability of contemporary fire refugia and stand-replacing fire associated with topographic features under a range of fire weather and climate conditions.
Map the probability of fire refugia and stand-replacing fire across the PNW to assess the potential retention and recruitment of late- and early-successional forests.
Share a suite of open-source, online applications to facilitate direct access to maps and analytical tools for managers, the general public, and other stakeholders.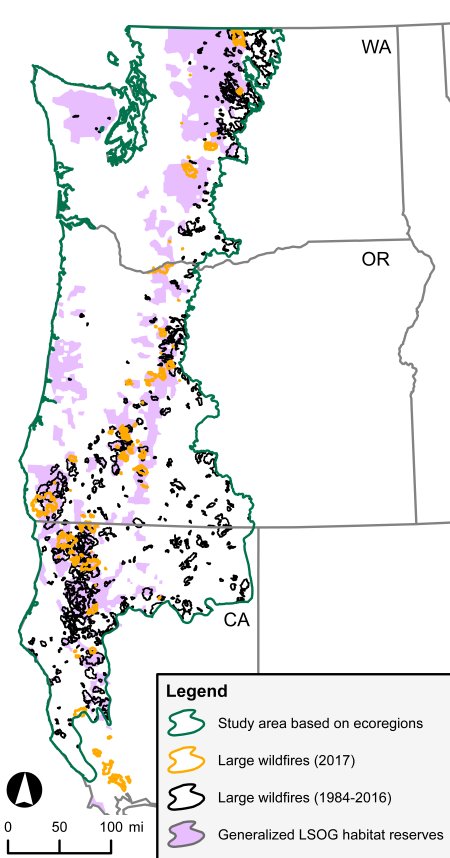 Study area map. Recent large wildfires have affected a substantial portion of late-successional and old-growth forest (LSOG) reserves across the study area. Fire and LSOG reserve maps from US federal monitoring programs.
What are fire refugia?
Fire refugia are a subset of broader climate refugia. Fire refugia have been defined in multiple ways, but in general they represent locations that are relatively protected from the effects of wildfire. This project focuses on forested locations that burn with low-severity or remain unburned within contemporary wildfire events.
What is stand-replacing fire?
At the opposite end of the burn severity spectrum, stand-replacing fire kills most or all of the canopy trees in a given location, dramatically altering forest structure and providing an opportunity for the establishment of pioneer species.
What are mature and old forests?
This project focuses on forests that have been identified as mature (80 years old) or old-growth (200 years old) by cutting-edge mapping techniques. Old-growth forests typically exhibit complex structure, including old trees, multiple vertical layers of trees, variable spatial patterns, and standing and downed dead trees. In the Pacific Northwest, old forests provide important habitat for threatened species, such as the Northern Spotted Owl and Marbled Murrelet.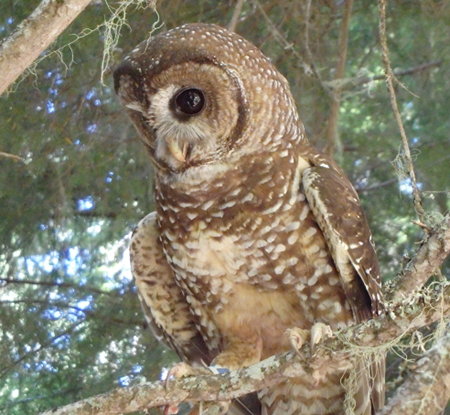 Northern spotted owl (photo: Ray Davis 2015)
Selected Additional Information and Resources